UHS Science Olympiad takes 15th in Massachusetts
UHS Science Olympiad takes 15th in Massachusetts
The Uxbridge High School Science Olympiad team finished in 15th place out of 63 schools at the Massachusetts State Championships, held on Saturday, March 4 at Wentworth Institute of Technology. This year's team finished with the best overall placement in school history, with multiple events earning medals and placing in the top ten of their respective events.
"We had certain goals going into the season in order to consider it a success," said Science Olympiad Coach Elliot Lui, who teaches physics at UHS. "We had not earned a medal in the state tournament since 2019, which was before the pandemic, and this was our youngest and most inexperienced team in my six years coaching at Uxbridge. We really wanted to get a team to a position of earning a medal."
UHS finished with multiple medalists, including:
Aerial Scramble, silver medal: Cam Caso and Dominic Silva
Bridges, bronze medal: James Bernard and Jack Tasick
Write It/Do It, silver medal: Stella Roy and Alicia Gauvin
In addition, several teams earned ribbons for top five finishes:
It's About Time, 5th Place: Sophie Compston and Dan Mach
Experimental Design, 5th place: Sophie Compston, Julie Compston, and Jack Tasick
Each of the events require UHS students to compete against other teams from across the state, with specific criteria for each event. For example, "Aerial Scramble" required teams to build a kit airplane within an hour from scratch, which would then be timed for longest flight by time, while "Write It/Do It" required one teammate to write out specific instructions on how to construct an apparatus, for the second team member to complete within a set time period. UHS had teams competing in 24 events, with top 15 finishes in Code Busters (7th place), Scrambler (13th place), and Forestry (14th place). The team as a whole narrowly missed a top-ten overall state finish.
"I'm so very proud of Mr. Lui and the team for its performances this season," said UHS Principal Michael Rubin. "They continue to improve each year. I really marvel at the dedication of these competitors and Coach Lui to practice after school and sacrifice long weekend days to compete."
UHS was the smallest public high school to compete at the state championship with an enrollment of 431 students in grades 9-12. Among schools from Central Massachusetts, the team finished behind only Westborough High School, who finished in 9th place. UHS' Coach is also a member of the state Science Olympiad board and attended the national conference for Science Olympiad in the summer of 2021.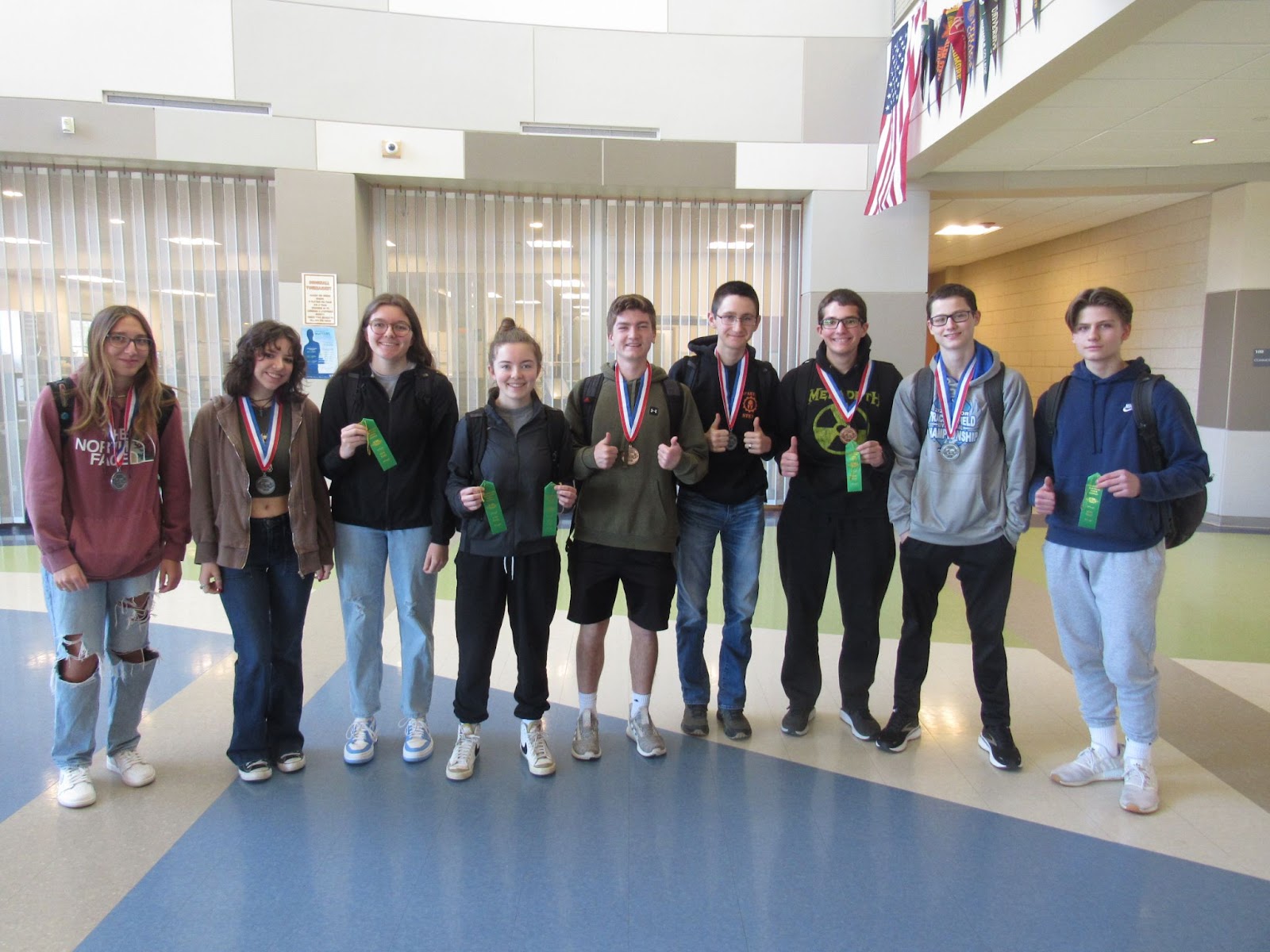 Medalists above (l-r): Alicia Gauvin, Stella Roy, Julie Compston, Sophie Compston, James Bernard, Dominic Silva, Jack Tasick, Cam Caso, Dan Mach