Uxbridge School Committee Approves $23,801,645 FY23 General Fund Request
The School Committee Budget Sub-committee held their last meeting of the FY23 budget cycle. We thank Pat Tuer, D. Brett Pomeroy and Paul Paulino for serving on such an important sub-committee. Their efforts partnering with those of the BOS & FinCom provided ownership and inclusiveness across the community.

The full School Committee subsequently voted 7-0 at their February 2nd meeting (yes, Groundhog Day) supporting a budget that reflects a .041% reduction of the superintendent's original request. The committee first increased the FY23 general fund request by $27,000. This appropriation to our co-curricular programs eliminates gate receipts (admission charge) for regular season football and basketball games as well as school drama events. The goal of this amendment is to provide greater equity and inclusiveness across the Uxbridge community. Next, the committee increased alternate funding sources by $94,000 utilizing circuit breaker, pre-school tuitions, school facility rentals and community school tuitions.

Bottom line: The Uxbridge Public School FY23 General Fund request is $23,801,645. This represents a 2.70% or $626,379 increase over FY22. Thank you to all who participated in the FY23 budget process.

Please find the School Committee's FY23 Budget here.
Superintendent Dillon Presents FY23 Budget Recommendation to School Committee
School Committee Budget Sub-Committee approves FY23 Budget Goals
The School Committee Budget Sub-Committee voted October 20, 2021 to present the following FY23 Budget Goals to the full school committee for approval at an upcoming meeting:

High Expectations For All Students – The district will ensure that all students receive

research-based, standards-aligned curriculum

and instruction that is continuously reviewed and revised.

Measured Accountability –

Identify, collect and analyze a district-wide set of metrics

to benchmark district goals encompassing student learning and growth, student well-being, and other strategic priorities

to include improvement of Family & Community Engagement.

Safe and Equitable Learning Spaces – Ensure that our

buildings and grounds support strong instructional and extracurricular programs

to meet all safety and wellness requirements.

Health & Wellness of Staff – The district will create and maintain an environment where all staff feel supported and ensure

mental and physical well-being

of staff.

Data Informed Decision Making –

Improve instructional, curricular, and assessment capacity of professionals

using data effectively.
School Committee Budget Sub-Committee Sets FY23 Budget Calendar
The Uxbridge School Committee Approves FY22 Budget
The Uxbridge School Committee voted February 24th to approve a FY22 general fund request of $23,175,266.00, a 1.33% increase.
School Committee sets FY22 Budget Goals
The School Committee directed the administration on October 7, 2020 to prioritize the following areas in the FY22 budget:

Optimize class size in safe and equitable learning spaces;

Provide tiered support for students that strengthen family and community partnerships;

Further district goals to create high expectations and measured accountability;

Ensure the health and wellness of staff and students; and

Provide professional development that enhances staff capacity and student achievement.
Final FY21 SATM Approved School Budget
The school committee lowered its general fund request to $22,870,251, a 2.07% increase over FY20. Click here for details.
School Committee Approves FY21 Budget
The Uxbridge School Committee voted 6-0 at their February 26, 2020 meeting approving a FY21 Budget of $23,170,251, a 3.407% increase.
UPDATED FY21 BUDGET February 4, 2020
The Superintendent has amended the FY21 Budget based on updated Special Education Out of District Enrollment and the recent anouncment of Four Staff Retirements. Please do not hesitate to reach out to the Superintendent of Schools or Business Manager with questions or comments.
Superintendent Tiano's FY21 Budget Memo with Embedded Links to Important Documents
Dear Uxbridge Residents,

On behalf of the Uxbridge Public Schools, we would like to wish you and your family a happy new year and the very best in 2020. As we welcome the new year, we are excited to share the next fiscal year's budget with you. For the past five months, our school department has been carefully and thoughtfully drafting our financial plan for Fiscal Year 2021.

Included with this memo, is a budget proposal with supporting documentation that we believe will support us in providing for the needs of our students and their families in our community for the next school year. Please find the following seven document links that will guide you through our FY21 Uxbridge Public Schools budget proposal:

The District has spent much of the past year engaged in the creation of a three-year Strategic Plan. This is an overview of said plan.

An overview of the process used in developing our recommended FY21 budget.

A summary explaining the preliminary budget proposal. It contains a General Summary, School Committee Goals, Anticipated Revenue, Budget by Educational Level and Program, Major Variations and Public Review and Process.

The chart of accounts detailing over 200 lines of FY20 actual and FY21 proposed budget requests. It is very important to note the following:

Four line items have a $1.00 appropriation in FY21. These are either "new" lines per Massachusetts Department of Elementary and Secondary Education accounting changes or place holders for proper appropriation.

The Operational Services Division is required by M.G.L. Chapter 7, Section 22N to submit an "estimated rate of inflation for social service programs" to the Commonwealth Superintendents by

October 1st each year for consideration in budget planning. We have received notification that estimated rate of inflation for Fiscal Year 2021 is 2.72%.

This is our Budget Book. It is a 140 page back up to each and every expense line found in the FY21 Budget 2019.12.23 spreadsheet.

A detail of all athletic costs associated with interscholastic sports at the Whitin Intermediate School and Uxbridge High School.

This presentation was made to the Uxbridge School Committee on January 8, 2020. It is a helpful visual depiction of all necessary budget information.

It is our sincere hope that the Uxbridge Public School department's $23,329,223 General Fund request, a 4.12% increase, is easy to understand and meets the needs of the Uxbridge community. Feel free to contact either one of us, ftiano@uxbridge.k12.ma.us or bhyde@uxbridge.k12.ma.us, with questions regarding the administration's FY21 budget proposal. You can also come to the UPS Budget Hearing and Discussion scheduled at Uxbridge High School on January 22nd at 6:30PM. As always, we thank you for your continued support.
FY21 Athletic Fees and Pre-School Tuition Rates Set
The School Committee voted to approve the following FY21 Fees and Tuitions at their January 22, 2020 meeting:

ATHLETICS - Per Sport

UHS $150.00
WIS $100.00
LATE FEE $25.00

PRESCHOOL TUITION - Annual Rate

5 day Full Day $7,000
5 day Four(4) Hour $5,800

5 day AM $4,000
5 day PM $3,880

3 day AM $2,500
3 day PM $2,350
Budget Sub-Committee Meeting Change
The next School Committee Budget Sub-Committee has been moved a day later to Thursday, January 16, 2020 at 5:30 p.m.. Public comment on the Superintendent's FY21 Budget will be welcome. Join us!
School Committee sets FY21 Budget Goals
The School Committee set FY21 Budget Goals at their November 13, 2019 meeting and has directed the administration to prioritize the following five areas while building the FY21 budget:

1. Maintain Optimal Class Size

2. Enhance Instructional Technology

3. Further District Goals

4. Provide Professional Development to Enhance Staff Capacity

5. Ensure the Health and Wellness of Students and Staff
Capital Improvement Project Requests
Capital Improvement Projects are critical to the health and wellness of our students and staff.

Identified projects provide overdue and much needed care for the school facilities and also protect Uxbridge's schools assets to maintain value over time.

Three documents that have been created to aid understanding of current and future needs are attached: Recent Past Projects, Current and Future Projects and a Project Rationale.

Again, should you have any questions or comments, please reach out to School Committee Budget Sub-committee Chair Pomeroy, Superintendent Tiano or Business Manager Brian Hyde by clicking on their links below.

Go Spartans!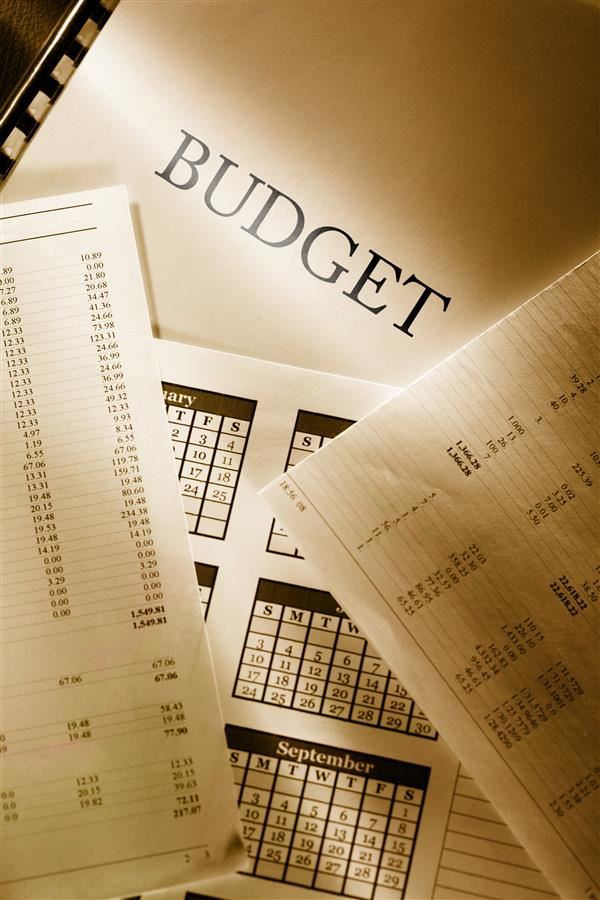 Last Modified on March 3, 2022