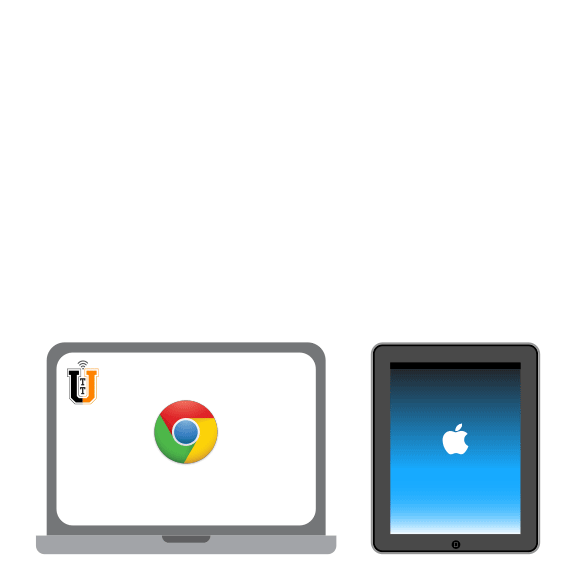 DEVICE HANDLING AND CARE

Not so long ago, student backpacks were filled with textbooks that would make the trip from home to school and back again every day. There would be some wear and tear - fraying corners of the hardbound covers, dog-eared and marked-up pages, and loose spines. Some textbooks might be lucky enough to even have a protective paper cover made from a brown grocery bag.

Today, although there are still some textbooks, computers in the form of Chromebooks and iPads now also make that daily journey and suffer that wear and tear. Chromebooks are issued with protective cases to shield them from the worst of it. iPads are not, but are primarily being utilized in the upper grades. Both are still computers and should still be handled with care. As parents, teachers and staff, you are likely already encouraging students to do so and we very much appreciate it.

Here are our recommendations that can be passed along to students to minimize damage, wear and tear on their Chromebooks and iPads:

Be gentle with the device - again, they are computers and are not built for abuse.
Keep food and drink away from the devices.
Wash your hands before using your device.
Wash your hands before using your device (yes, that is in here twice intentionally).
Insert and remove connections from power and audio ports carefully (and deliberately).
With the device off, cleans screens with a damp (not wet) microfiber cloth.
--
Tap Chromebook keys gently. Not much force is needed to register a keystroke.
Make sure nothing is on the keyboard when you close the Chromebook lid.
Keep the Chromebook in its protective case at all times.
Insert and remove connections from Chromebook USB ports carefully (and deliberately).
With the Chromebook off, clean the keyboard with a damp (not wet) cloth.
--
Press the home, power and volume buttons on the iPad gently.
It is easy to forget that an iPad is in a backpack or bag. Make it a habit to place (not drop) backpacks and bags on the floor in class and at home.

For further Cleaning and Disinfecting Instructions, please see the attached How To PDF here.

One final note: If you ever come across an unattended Uxbridge Public School Chromebook or iPad, please bring it to the Office of any of our schools. Chances are its owner will come looking for it in the not too distant future and that will be one of the places they look. All Chromebooks and iPads have asset tags and serial numbers that are tracked, so the assigned user can always be looked up and contacted as needed.